Geschrieben am 25. Oktober 2007
Gilligan zählt zu den Urgesteinen des Innsbrucker DKK (DJ Kaffee und Kuchen) und ist aus der Tiroler DJ-Szene nicht wegzudenken.
Von Beginn an mit dabei, hat er den wohl breitesten Musikgeschmack "ever" entwickelt: Alles qualitativ erste Sahne - so auch seine abwechslungsreiche Art aufzulegen! Von Nurock bis Freejazz - über Hiphop-Beats und Elektro-Flash´s und retour …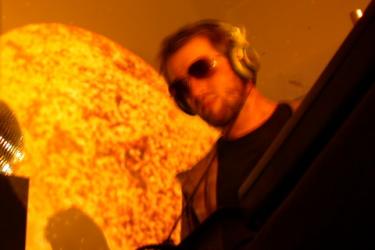 Wärmstens empfehlen kann euch musicpark DJ Gilligan…
■ … wenn ihr eine loungige Shoperöffnung oder eine stilvolle Präsentation plant
■ … für gepflegtes Partyfeeling zum Geburtstag oder für´s Snowboard Event
Mit DJ Gilligan seid ihr immer stilsicher unterwegs.
Also, wenn das nicht partyerprobt ist! Hier ein Auszug…
■ Couch-Club, Prometheus, DKK, Innkeller, Jimmys (Innsbruck)
■ Bergsylvester 2004,06,07 (Marktplatz / Innbrücke)
■ Eisschnelllauf Junioren WM ´06
■ Mosquito-Club (Oberösterreich)
■ Swarovski Kristallwelten
■ Vorsylvester Kufstein (Alternative Stage)
■ Neueröffnung Mercedes Pappas in Kirchbichl
… and many more.
A few of Gilligan´s all time favorites:
■ Massive Attack
■ Dj Day
■ Aim
■ Arctic Monkeys
■ Phoenix
■ White Stripes
■ Sigur ros
■ Archive
■ Just Jack
and so on …
Wenn du hier neu bist und dir das Musicpark Blog gefällt, kannst du es als RSS feed oder eMail Newsletter abonnieren!